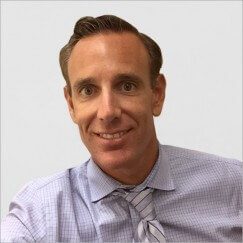 Jeff Davidson
Managing Director
Before joining Chestnut Hill Partners Mr. Davidson was a Founding Member and Partner of Palico, an online marketplace for the private equity community. Palico, launched in Europe in 2011 as an innovative marketplace, for Limited and General Partners and advisors to meet and engage with qualified counterparts. With Palico, Mr. Davidson built and launched expanded operations in North America and South America.
Prior to Palico, Mr. Davidson was a Co‐Founder and Partner of Cathedral Partners, a venture backed company in partnership with a leading global financial services firm. The company developed initiatives that consolidated middle market private equity mandates.
In his earlier career, Mr. Davidson spent eight years at SEI Investments Company (SEI), a global provider of asset management, investment processing, and investment operations and solutions for institutional and personal wealth management. With SEI, Mr Davidson lead the allocation of unmanaged assets into managed account portfolios while also leading new business development for SEI's Tax Controlled, Separate Manager, and Integrated Equity programs.
Jeff earned a BS in Accounting and Finance, and was a Division 1 soccer athlete at the University of Delaware.