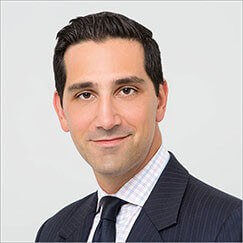 David Rowley
Managing Director
Before joining Chestnut Hill Partners Mr. Rowley was a Co-Founder and Partner of Cathedral Partners, a venture backed company in partnership with a one billion dollar global financial services firm. The company developed initiatives that consolidated middle market private equity mandates.
Prior to Cathedral Partners, Mr. Rowley was a Vice President at SRS Capital, a New York-based merchant bank. While with SRS Capital, Mr. Rowley originated and arranged more than $500 million dollars of equity and debt financing on a broad range of middle market transactions.
Mr. Rowley graduated Cum Laude from the University of Delaware where he was a Division 1A track and field athlete. He has also been published in Mergers & Acquisitions magazine, moderated private equity discussions at major industry conferences and currently serves as an advisory board member of DreamTigerEquities, which provides investing & advisory services to media companies, institutions & entrepreneurs in New York & the Northeast corridor.